The giveaway will include the
Level 1 Kit
(Teacher's manual, Student Materials Packet, and 3 readers: Run, Bug, Run!, The Runt Pig, and Cobweb the Cat). This link also has links to samples of each of these items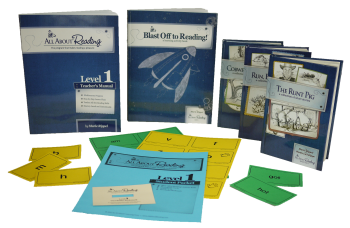 AND the
Deluxe Interactive Reading Kit
, which includes the Letter Tiles, Magnets, Phonogram CD-ROM, Reading Divider Cards, AAR Tote Bag, Review Box for holding the cards, and Star Stickers.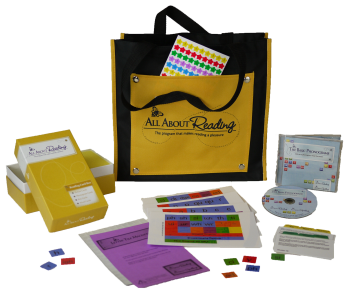 My 12 year-old was looking at the materials today, and said, "I wish I was a kid again!" (Ha! That made me chuckle, she feels so "old!") "Mom, don't you wish we had these when we were little? Let's read a story." We opened up Run, Bug, Run, and she kept saying, "just one more!" and she read about 6 of them, LOL!
The pictures really are adorable, and she's right, I DO wish I'd had this when my kids were little. We struggled a lot with finding materials that would really help develop fluency, would give us good decoding tips, and would make the process a little less painful. I think this really would have helped them AND me!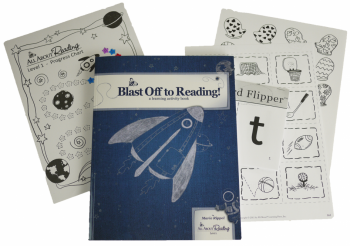 You can have up to 5 entries in the contest. Each time you do something, comment on the blog here--your comments serve as your contest entry.
2) Follow this blog (link in the right-hand side-bar); if possible, suggest a question or topic you would like me to address in a future blog post when you post that you subscribed. (If you are already subscribed, you can still post.)
4) Post on the
AAR Facebook page
that
Hope for Homeschool
sent you (that's my new blog)
5) Click to get a
free download
of In the Kitchen with the Zigzag Zebra or Safari Stories with the Zigzag Zebra

Not sure if your student is ready to learn to read? See this
checklist
to help you decide.
Entries must be submitted by Midnight on Sunday, December 11th. The winner will be announced on or before Tuesday, December 13th.
Feel free to post a link to this giveaway to your friends! Enjoy! Merry :-)