To celebrate my new blog, I've decided to host a giveaway! All About Learning Press has generously offered an All About Spelling Level 1 Deluxe Set to one of my readers, an $80 value!
All About Spelling is a program that has turned not only spelling, but also reading and writing around for my kids. We started over 3 years ago when my kids were 9 & 11, and you can read my
original review here
. We had tried several programs previously, but nothing seemed to work--and one left my son more confused than when we started.
I thought through
what worked in teaching spelling
, and
what didn't work
for us, and spent nearly a hundred hours trying to create my own program. I scoured books and looked for the most
effective spelling strategies
. Finally an online friend told me that All About Spelling had already done all of this work for me: if I wanted, I could have an open and go program that had done all the research, had mastery-based lessons, customizable review, multi-sensory lessons to help my kids remember, and was based on the
Orton Gillingham
phonograms.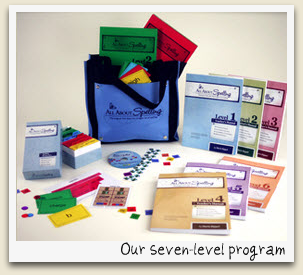 I was scared to try it after so many other failed programs and money down the drain, but their
1-year, 100% money-back guarantee
convinced me to give one more program a try. Besides, I was burning out on doing my own thing.
After the first year, not only did my kids' spelling improve, but their reading levels went up two full grade levels. I was shocked. We did Levels 1, 2, and part of 3 that year, and they could read harder things than they were covering in spelling, but AAS filled in some gaps for them, helped them develop fluency and made reading easier.
I'll write more about the other ways it has impacted them later this week. For now, if you want to enter the give-away, here's what to do: 1) Check out the
All About Spelling Overview
and post a comment on my blog about one of the aspects that makes AAS a complete, comprehensive program.
You can enter up to 4 additional times (5 times total) by posting here after you:
2) Post on the
AAS Facebook page
that
Hope for Homeschool
sent you (that's my new blog)
3)
Follow this blog
; if possible, suggest a question or topic you would like me to address in a future blog post when you post that you subscribed.
5) Click to get a
free download
of
Unlocking the Key to Silent E
or the
20 Best Tips for Teaching Spelling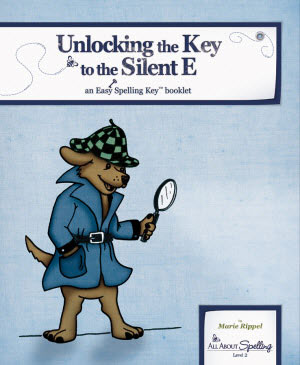 Be sure to post a comment at the end of this blog for each item to enter your name in the drawing--each comment is an individual entry, so comment multiple times if you do multiple things.
If you already have AAS, you can enter anyway, and if you win, give it away to a friend!
Not sure if your student would start at Level 1? See this
FAQ file
to help you decide.
Entries must be submitted by Midnight on Monday, September 5th. The winner will be announced on or before Wednesday, September 7th.
Feel free to post a link to this giveaway to your friends! Thanks, Merry :-)